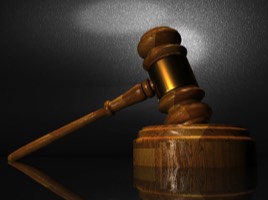 Current legal trends related to guns, concealed carry and the 2nd Amendment.
HR 38 (as of 12/8/2017)
House Resolution 38 is more commonly referred to as the Concealed Carry Reciprocity Act of 2017. The bill just recently passed out of the House of Representatives and should be heading to the Senate. The intention behind this act is to eliminate those situations in which a lawfully carrying individual is suddenly made a felon by crossing a state line, whether for business or pleasure. Many states, especially those with ever increasing restrictions on firearms possession/use, are overly stringent when dealing with lawful carriers from surrounding states. Individuals have been arrested, placed in jail and even adjudged a felon by these overactive authorities.
HR 38 is designed to eliminate the flagrant violations of law abiding citizens, while still provide states the ability to provide reasonable limitations on gun possession. In other words, while simply carrying your lawfully concealed weapon across state lines, that doesn't me you can carry wherever you want. While this will prevent the inadvertent arrest for simple possession, carriers still need to be aware of the "gun free zones" and other limitations (magazine restrictions, etc.) that each state might have in statute.
If you have any questions about HR 38, feel free to send us an email at info@antrimhillfirearms.com.