AHF can custom build you a hunting or long range rifle; pistol, shotgun or anything else you can think of. We can sight in your gun for you, so your hunts are more productive.
(Pictured above: Custom built Aero Precision AR-10 platform semi-auto, in 6.5 Creedmore with a 22" Odinworks barrel/17" handguard, Lantac Dragon muzzle brake, Vortex Crossfire II 6-18x44 scope, bipod and Luth-AR MBA buttstock assembly. This gun is currently zeroed at 300 yds.)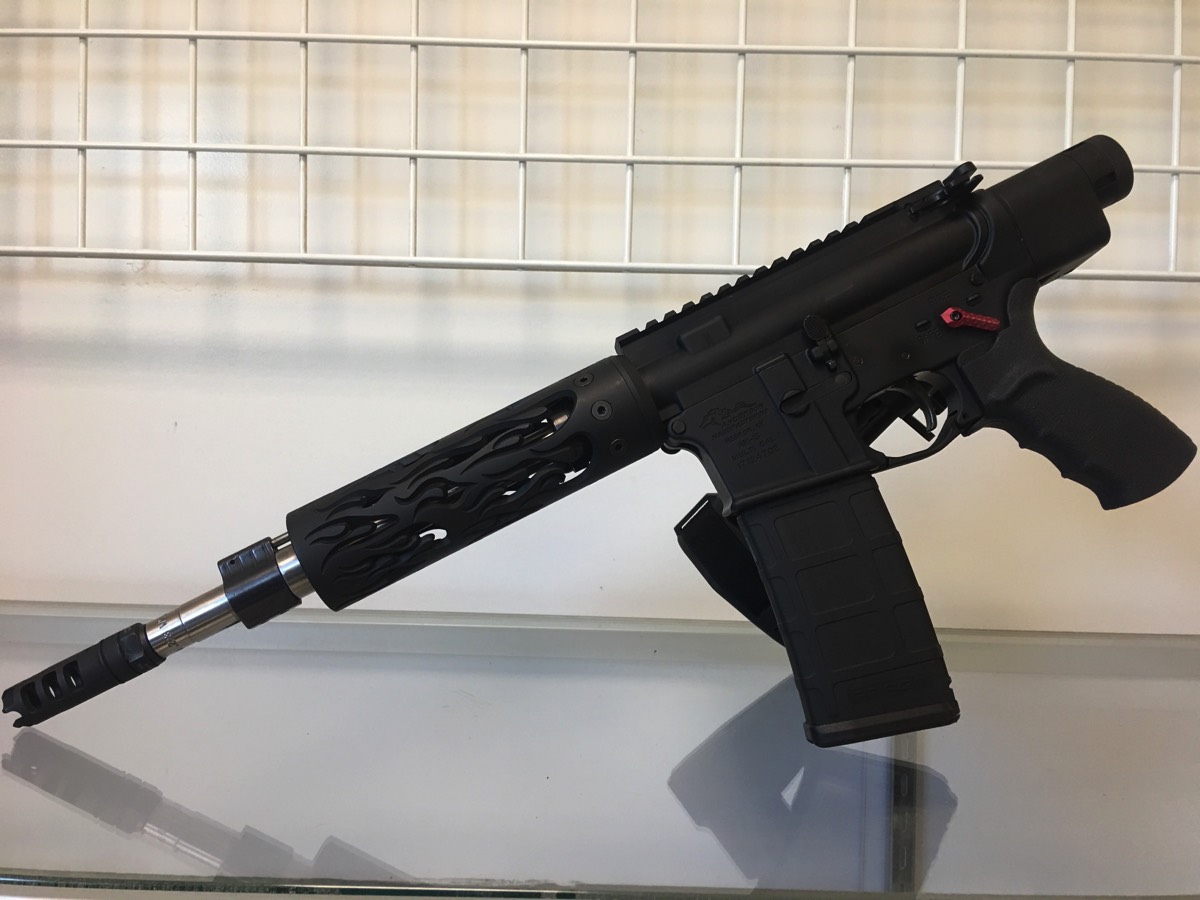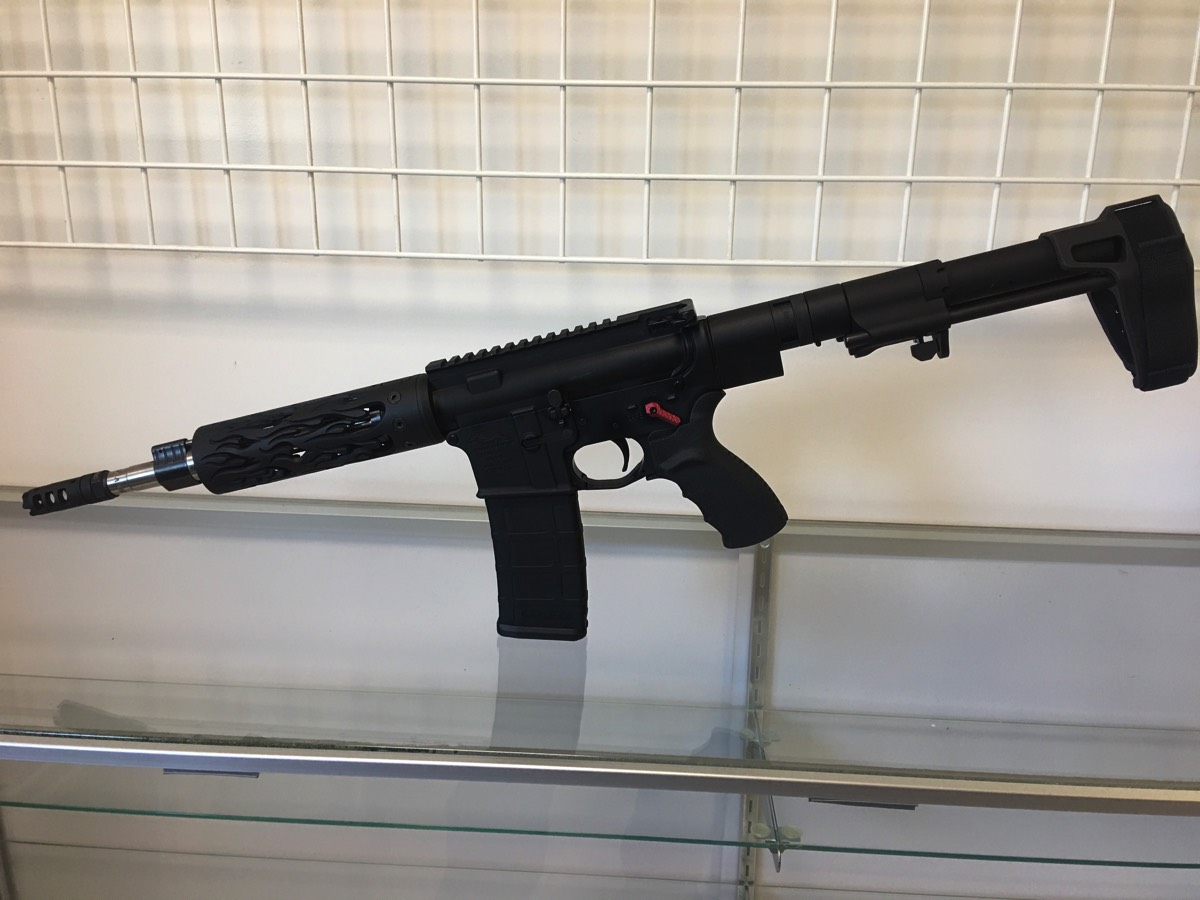 Interested in an AR pistol? They are easy to build, can be extremely compact and fun to shoot. Barrels can be longer/shorter and buffer assemblies can be fixed or folding…your choice.

(Pictured above: Custom built Anderson receiver set, 10.5" stainless barrel, Lantac Dragon muzzlebrake, Unique-AR hand guard and a Dead Foot Arms folding butt stock assembly with an SB15 pistol brace.)
Some other builds!
Left: 300 Blackout in Magpul FDE Duracoat (distressed).
Center: AR Pistol in .223 Wylde.
Right: Custom AR build in .223 Wylde.